Bow Glacier Falls, Canada
Thursday, July 06, 2017
The hike from Bow Lake to Bow Glacier Falls is an enjoyable and picturesque experience. It is one of those rare hikes that isn't too demanding, yet features gorgeous scenery with nearly every step. If you can spare a few hours on your journey through the Icefields Parkway, this hike will be well worth your time.

Logistics
The Hike
This is a fairly straightforward out-and-back hike. After you've finished ogling Bow Lake and the surrounding mountains, hike along the lakeshore for about a mile on the Bow Glacier Falls trail. The trail then follows the river and begins gradually ascending for another 2.5 miles until you finally reach the falls.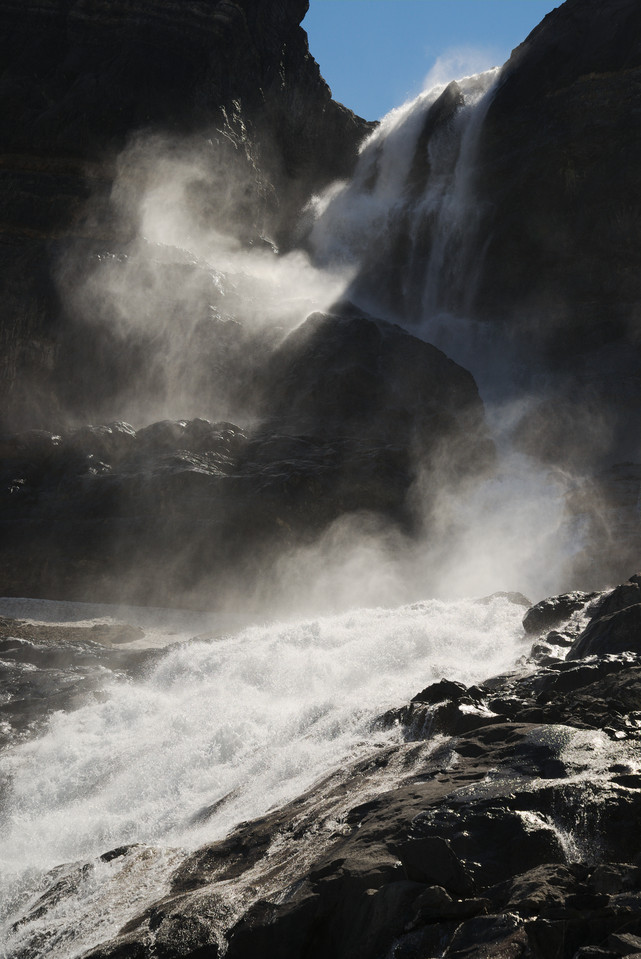 Once you've enjoyed the falls, retrace your steps back to the trailhead!
Enable JavaScript to view the GPS track map.