Glacier Point to Illilouette Creek
Sunday, May 29, 2016
Glacier Point to Illilouette Creek is a great beginner's backpacking trip. From Glacier Point, you get great views of Half Dome and Yosemite Valley, literally right from the parking lot. The lower elevation also makes this a great early summer trip.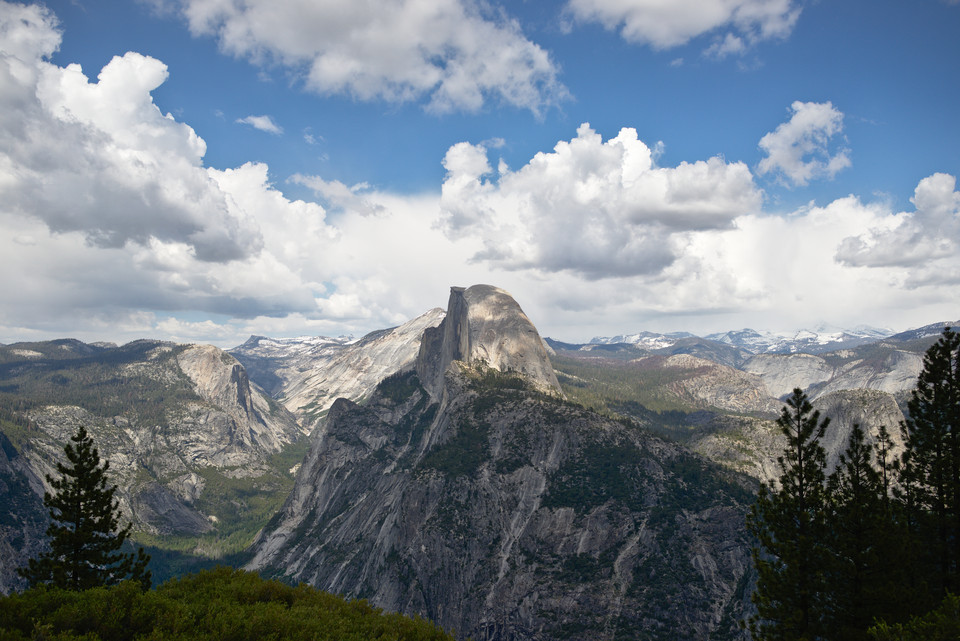 Logistics
Overnighting
A Yosemite wilderness permit for the Glacier Point → Illouette trailhead is required.
Getting to the Trailhead
The trail starts at Glacier Point. Parking, restrooms and a small store are available at the visitor center. During peak season, there may also be shuttles from Yosemite Valley.
Food Planning
Bear canisters are required. Illilouette Creek should be a reliable water source.
The Hike
Day 1: Glacier Point to Illilouette Creek
Distance: 4.61mi

Elevation gain/loss: +879ft -1,651ft
The hike begins on the Panorama Trail and starts off with the best views of Half Dome, Vernal and Nevada falls, and the Valley.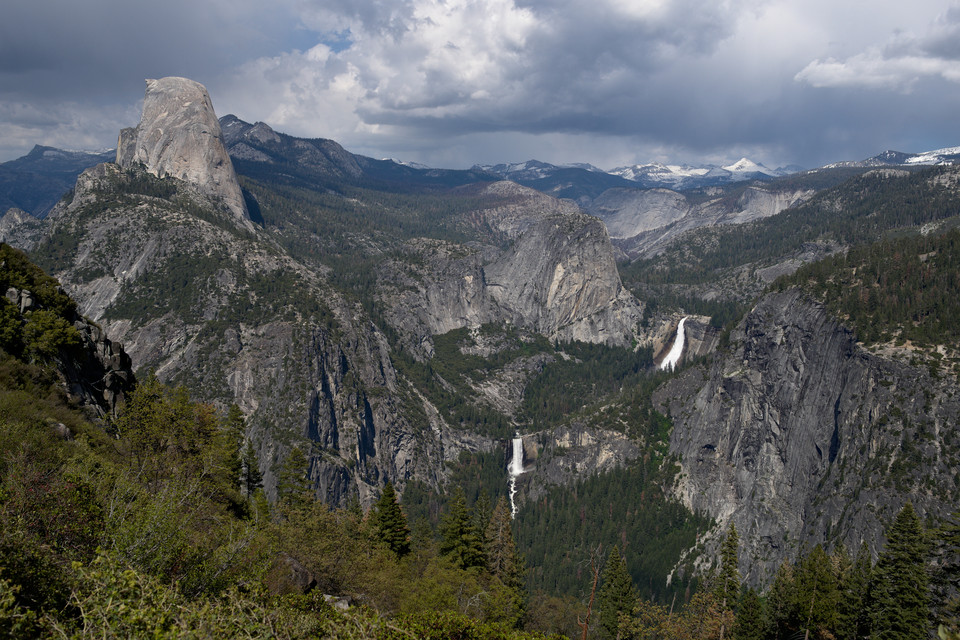 After about a mile and a half, take the junction towards Illilouette Falls. Continue right towards Mono Meadows for another two miles. Soon, you will come across a creek crossing. When we went in the early season, the crossing was about shin-deep. A little less than a mile after the creek crossing, you'll reach a junction with the Mono Meadows trailhead. Continue left towards Illilouette Creek to find plenty of suitable camping areas.
Summary
The short mileage and great views make this a good beginner's backpacking trip. It is also possible to extend this hike into an advanced trip to Red Peak Pass and beyond.
Enable JavaScript to view the GPS track map.