Mount Tallac
Sunday, July 23, 2017
The hike up Mt. Tallac is a challenging one. Depending on the time of year, you may be crossing streams, traversing snow patches, and scrambling up rocks. You may be sweating during the long and exposed hike yet shivering once at the windy top. But the payoff for going through all of that is perhaps the best views that Tahoe has to offer. Is it worth it?

Logistics
Get to the trailhead early if you can. Mt. Tallac is one of the most popular hikes around Lake Tahoe, and parking fills up fast. There is more parking along the road that leads to the trailhead, but getting there late might mean adding another mile or so to your hike. During the summer, the lower 2/3rds of the hike can be very warm, giving another incentive to starting early.
The Hike
The ascent begins immediately from the trailhead. Soon, you'll reach a flatter stretch with views of Fallen Leaf Lake to your left. Keep going a bit further to reach Floating Island Lake at around the 1.6 mile mark.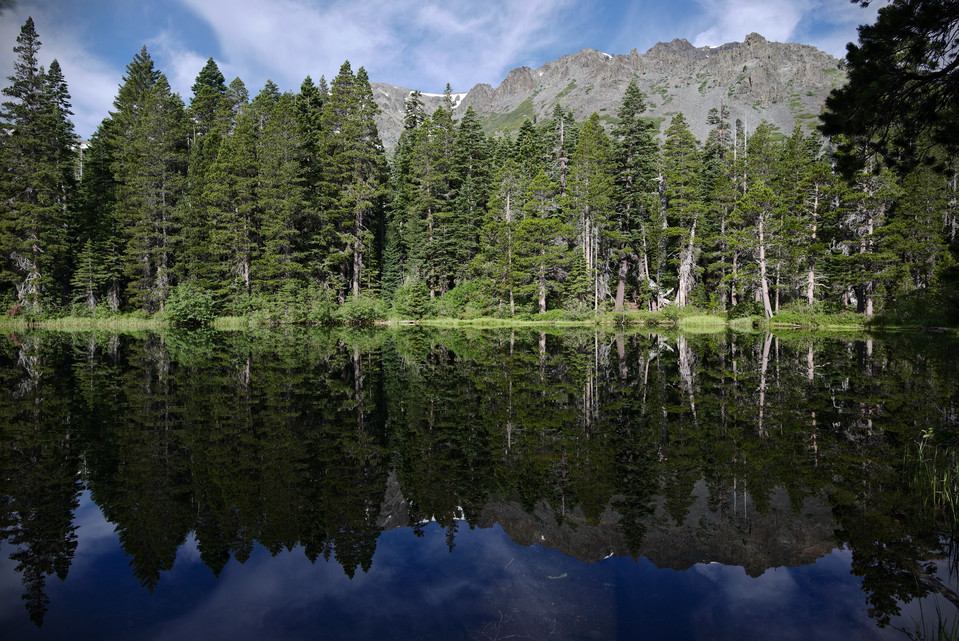 Continue for about another mile to reach the second lake, Cathedral Lake.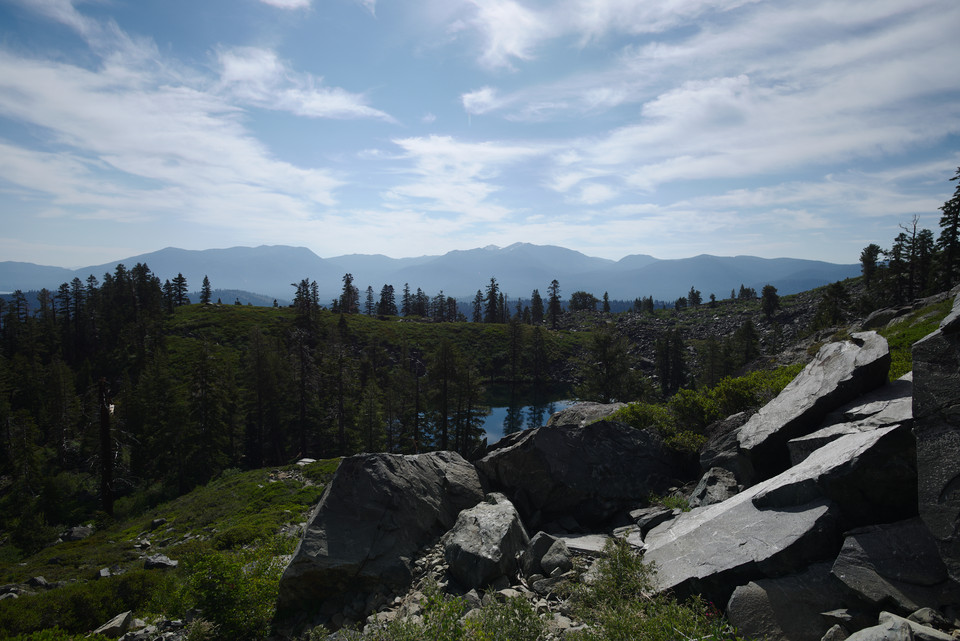 About half a mile after Cathedral Lake, you'll reach a steep and rocky uphill section that will definitely require scrambling. Depending on the time of year, you may need to traverse across snow patches. The trail can be hard to spot at times, but there are several cairns scattered about to help guide the way.
Afterwards, you'll reach an alpine meadow, a welcome respite after all the scrambling. In the summer, you can see fields of wildflowers against the backdrop of Desolation Wilderness.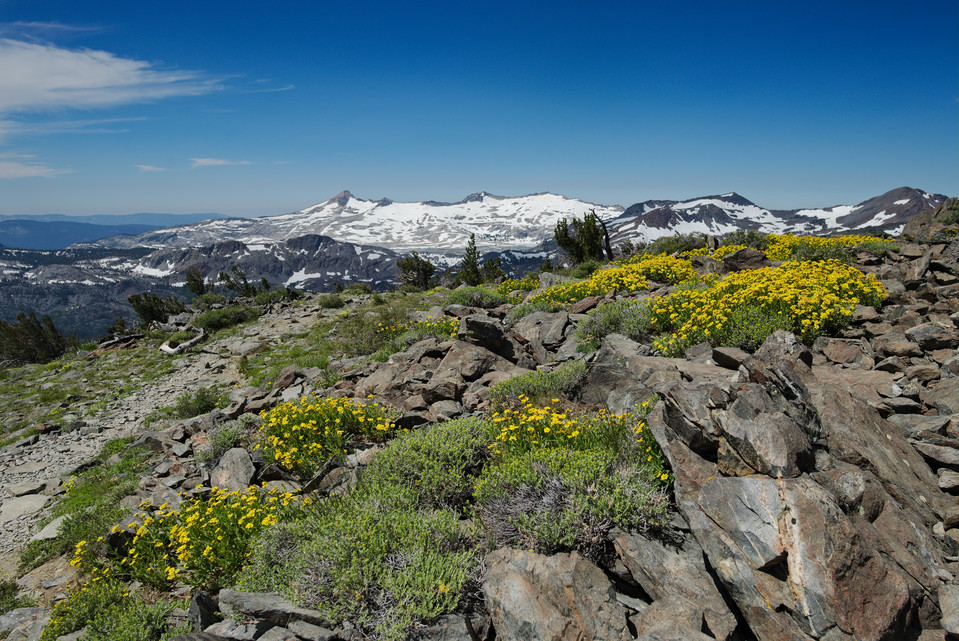 Eventually, at around the 4.5 mile mark, you'll be able to see the peak and your goal! Some light scrambling is required on the way to the very top. Soon enough, you'll reach the peak, with panaramic views of Lake Tahoe, Fallen Leaf Lake, and Desolation Wilderness all around you.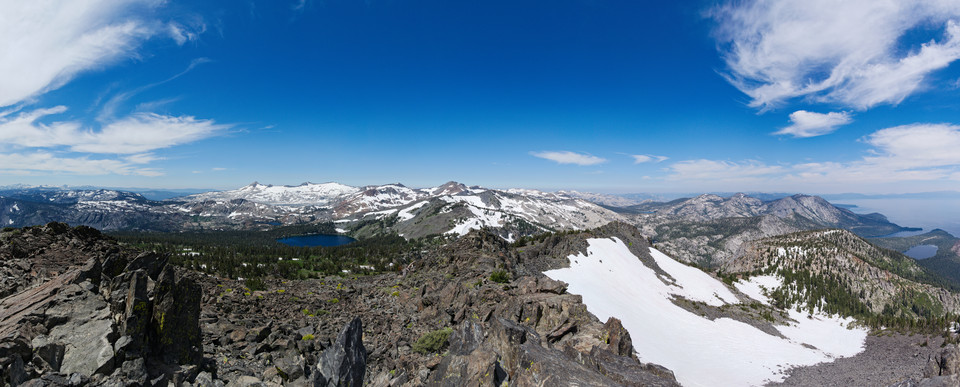 Once you've finished taking in the sights, retrace your steps back down the mountain and to the trailhead.
Enable JavaScript to view the GPS track map.